Production information
Chatter Patter
Each book contains 4 different topics of basic dialogue with interesting illustrations. Let your baby read, listen and play while learning!
1. Places
2. My World
3. Seasons
4. Sweet Home
5. Daily Life
6. Fun Time
Four paragraph of theme-based contextual dialogue in each book let the baby easily learn English basics! Four to six sentences per paragraph which is easy to remember.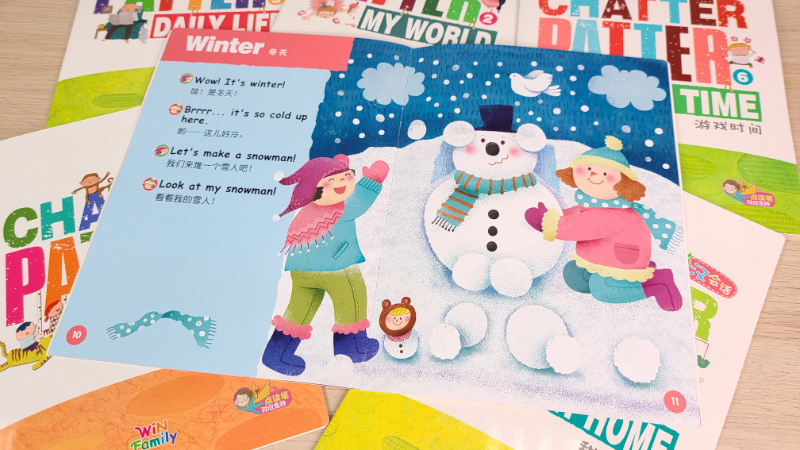 Four paragraph of dialogues each book; there are a total of 24 paragraphs in six books. Teach your baby the accurate pronunciation of English through listening again and again.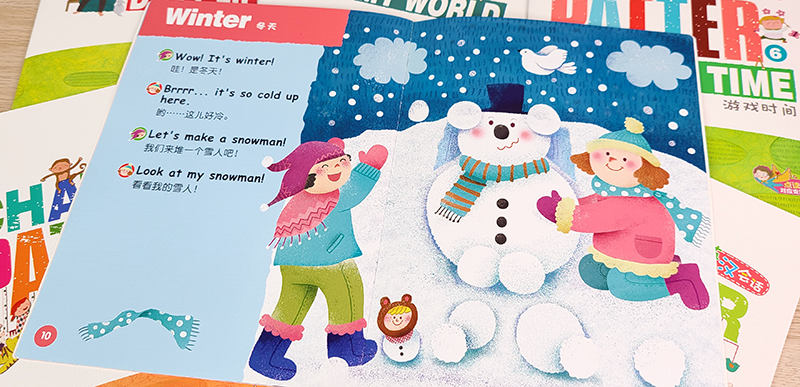 Contextual dialogues make learning English easy! 
Cute & fun illustrations were used to portray everyday-scene.
Review, Word & Expressions unit can help practice important vocabularies and common sentences. 


1. Touch the book-opening code with Reading Pen.




 

2. Touch the icon to hear the whole sentence; touch the vocabulary to hear the pronunciation of the word; touch the background to hear the dialogue; touch the character to listen to what they are saying.

 



3. Let English flows out of your mouth like an easy song! Even adults improve their English with their kids!



 
Bilingual Learning in English & Chinese
All pages served by our Reading Pen