Baby's Adventures Picture Book
Production information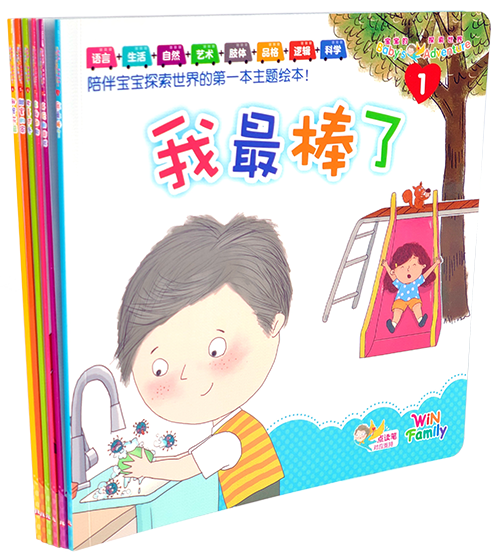 Baby's Adventures Picture Book
We are the first to have a set of theme-based learning picture books for whole brain development of young children which can fully satisfy the learning of 1-3 year-old.
★ Six theme-based learning picture books including I'm The Best, Farm Animals, Fun Games, Happy Winter, Sweet Home, Secret Garden. Stimulate brain development by singing, jumping and playing games!
★ Six gaming books + six stickers; make the children use their brain and hand at the same time to inspire their learning ability.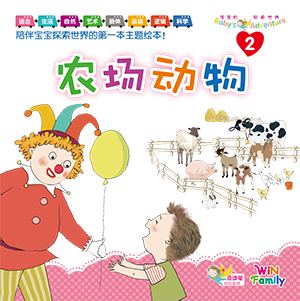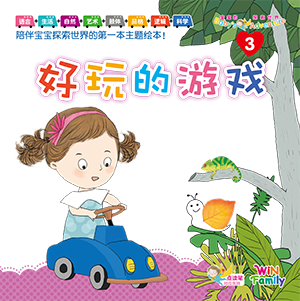 Under the teamwork of professional teachers and editorial team, we developed a set of learning tools and "playmates" based on baby's age, which is necessary for child's learning.

We place equal importance on the enhancement of intelligence and the development of good character and self-care skills, as well as on aesthetic and artistic education.

From the outside to the inside, fully stimulate the development of the left and right brain, to lay the most important life nutrients and foundation for the baby's life.

The eight carriages of our thematic learning train allows babies to enjoy a rich and exciting journey of basic learning.

Exquisite illustrations show a variety of styles and hands-on art. And the inclusion of rhythm teacher demonstration video can develop children's artistic and physical skills.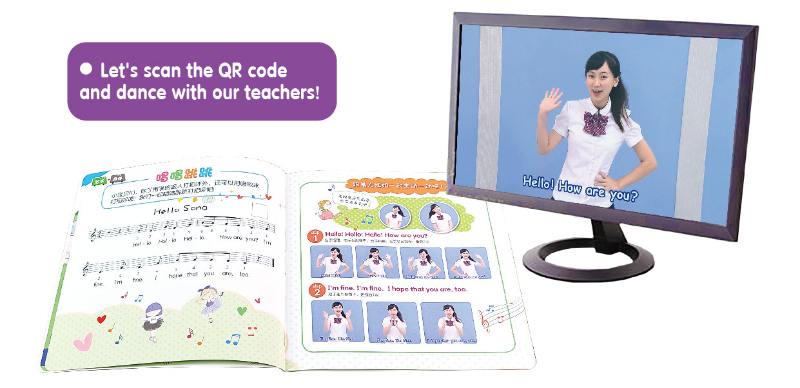 All pages are served by our Reading Pen. With detailed sound effect design, this set of books is filled with vocabularies, nursery rhymes, stories and cute sound effects; which fully unlock the senses of the children.
Bilingual Learning in English & Chinese
All pages served by our Reading Pen