Production information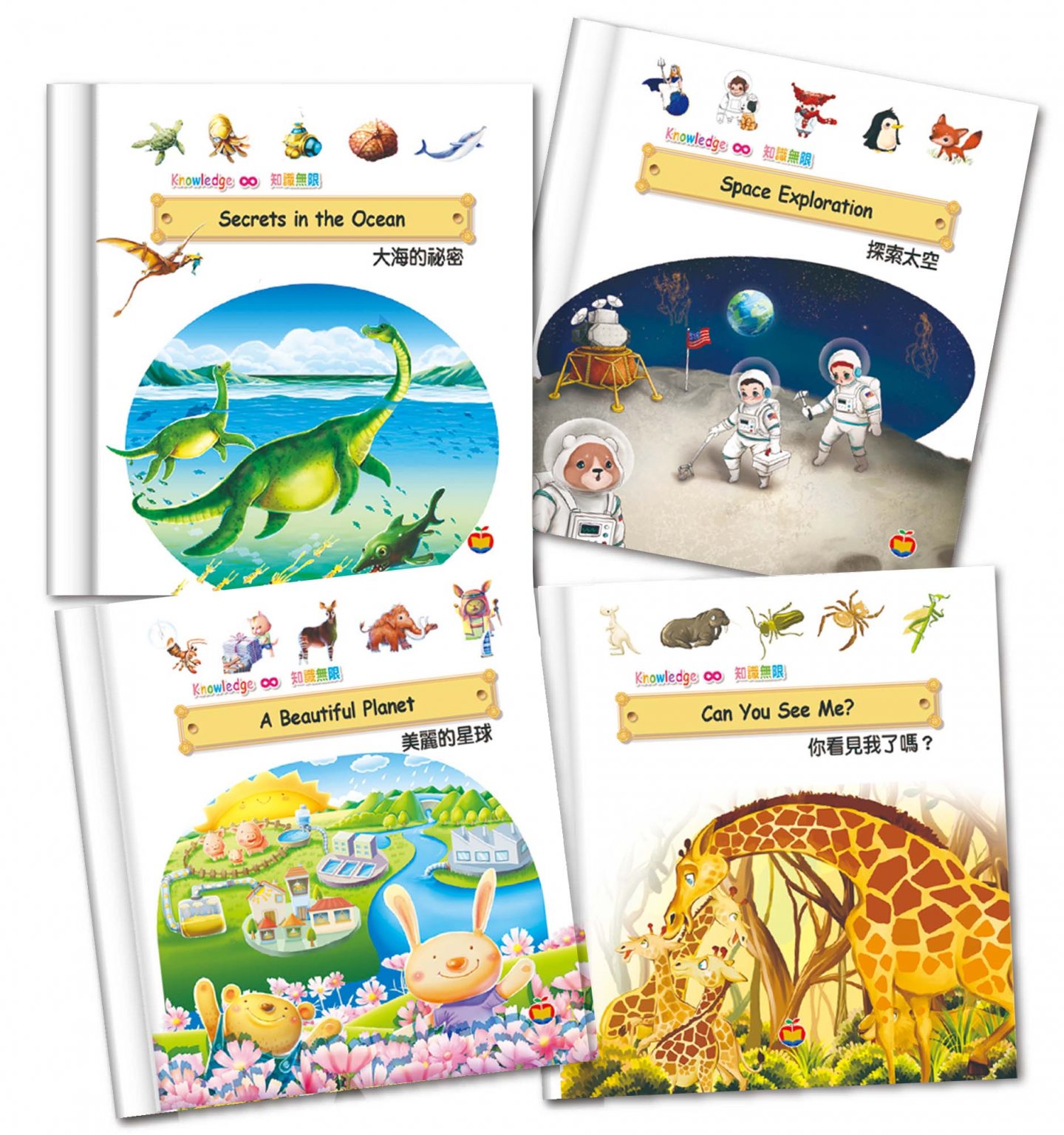 Happy Wisdom
Lead your children to visit the Earth and outer space!
Enrich their mind & knowledge!
★ Feel the amazing changes of ecological environment by films & flip-flap pages. Make learning easy!
★ Containing huge amount of knowledge bilingually, which will surely expend visions of kids.
A beautiful planet
The Earth was a beautiful planet. But with the decreasing resource and severe pollution, it is sick now! Let children understand the change of the Earth and the importance of protecting it by energy conservation.
Secrets in the Ocean
The Ocean is the origin of life. But what is exactly inside this tremendous place? Take the paper flashlight and find out what kind of creatures live in the ocaen from past to present. And look for the legendary mermaids and cities of aliens!
Space Exploration
The outer space is vast and full of mystique. Guide children to learn about the Sun, Moon, the eight planets of our Solar System and the long-tailed comet! And tell them that if they want to be an astronaut in the future, they must have a strong & healthy body and rich knowledge.
Can you see me?
Both in the ocean or land, there are so many animals use the environment to hide themselves from enemies or to stealth attack on their prey. Find out these animals and learn who they are! 
Bilingual Learning in English & Chinese
All pages served by our Reading Pen