Production information
Fun Box
Train baby's ability of imitation and logical reasoning while playing!
★ A treasure chest that 11 game cards with topics including shape-responding, threading practice, and bilingual nursery rhymes.
★ Containing 11 bilingual nursery rhymes suitable for learning which are helpful for kids to learn how to express through languages.
Let baby learn to find the paper toy blocks that has the same shape as the shapes on the game card. 
Take the rope and pass it through the holes on the cards to train baby's muscles.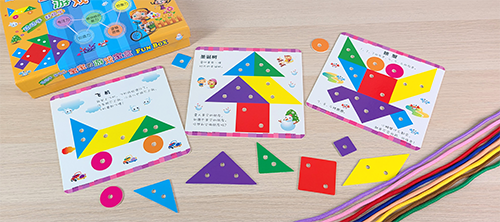 There are 11 game cards and 5 to 9 pieces of paper toy blocks which can develope into various degrees of difficulty. Along with the game, baby can find pleasure and increase their sence of accomplishment.
Touch the book-opening code on the box.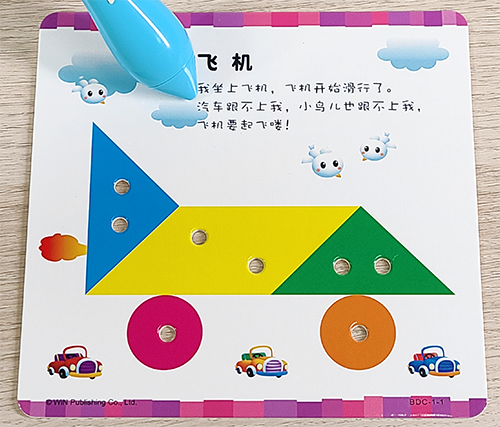 Touch the text to listen to the nursery rhymes.
First time in Chinese; second time in English!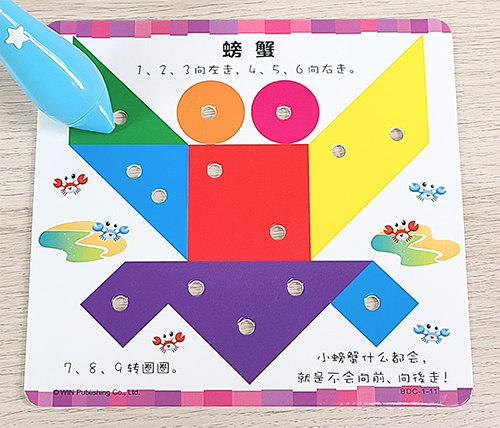 Touch the crab and listen to what it says in both Chinese and English! "I am a crab. Follow me and let's dance the crab dance."
Bilingual Learning in English & Chinese
All pages served by our Reading Pen