Production information
Happy Holidays!
Know the holidays around the world by plaing stickers! Let children learn in joy!
★ Come to know seven of the most popular holidays in children!
★ Open up children's worldview and promote their muscle development.
★ All pages of Happy Holidays! are served by our Reading Pen.

★ Know the holidays from all over the world while playing stickers! Let your child learn with joy!
By playing sticker games and listening to introduction of every cute character and every joyful holiday, children will learn to respect and admire people with different culture. Sticker games can also build up children's eye-hand coordination.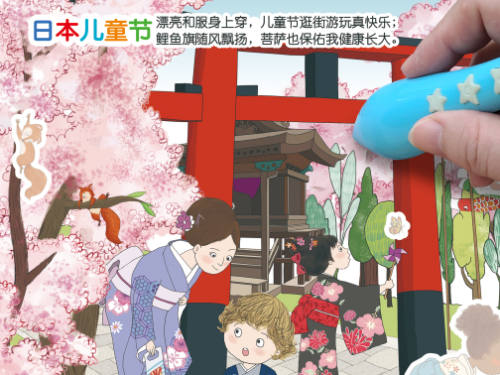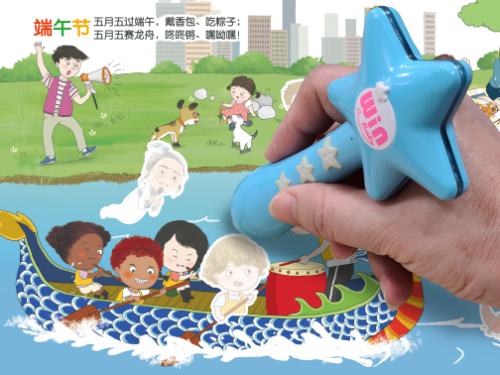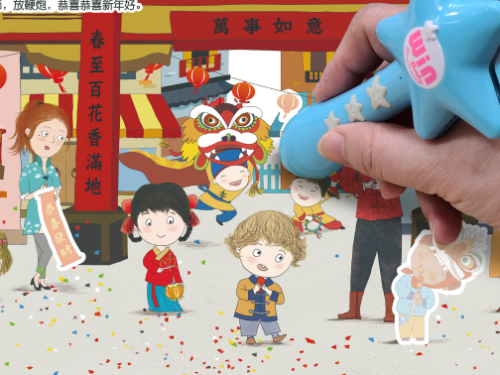 ★ All pages are served by our Reading Pen.
Touch a place on the book once to hear the Chinese, second to hear the standard American English version. Switch between bilingual anytime to allow children be familiar with bilingual environment and know the world while learning language.





Even the stickers are served by the Reading Pen, and the material of the stickers makes it reusable.
Bilingual Learning in English & Chinese
All pages served by our Reading Pen