Production information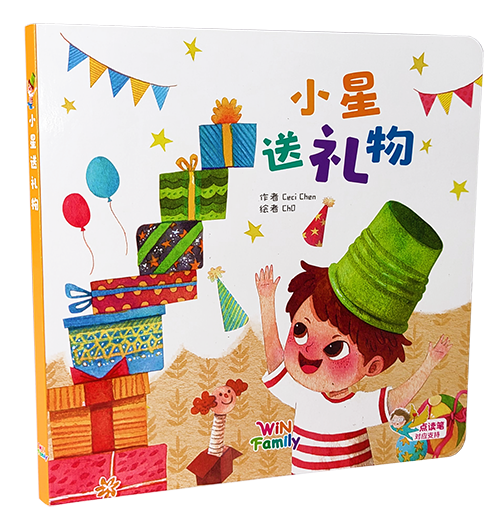 Sean's Giveaways
Sean wants to giveaway presents!




Who does he want to give? What does he want to give?
★ Through the interaction between Sean and his family, let the baby think about how he can be considerate of his family.
★ By switching different languages, baby can naturally become familiar with both languages.
Like most of the children, Sean gets a birthday party and presents on his birthday.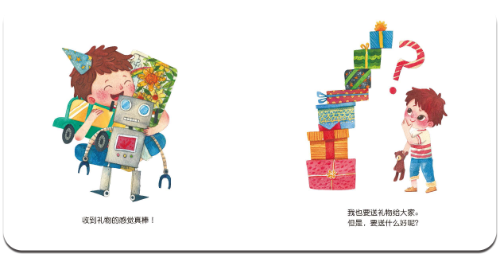 And like most of the children, Sean is happy! But unlike other children, Sean wants his family to share the same happiness.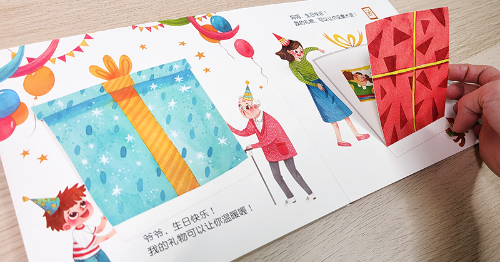 Let the baby guess what did Sean give in the end.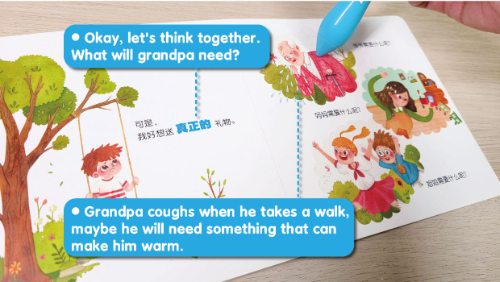 All pages are served by our Reading Pen which is an amazing design. When baby found out there are different sounds when he touches different places, he would want to know what other sound will it makes.
Bilingual Learning in English & Chinese
All pages served by our Reading Pen