Production information
Game Puzzles
Game Puzzles combining with nursery rhymes allow children to learn the natural pronunciation of English while strengthening their basic cognitive skills.
★ Three topics: Alphabet, number and color; Alphabets and basic vocabularies, number 1 to 12, basic color recognition.
★ Learn the correct pronunciation from foreign teachers is the first step of setting English foundation for children.
★ Both sides of the card can be used to play games and children can learn basic cognition from games.
Alphabet: Upper case and lower case letter on the front of the card.
Vocabulary and picture on the backside.
Numbers: Cute numbers and corresponding amount of object on the front.
Corresponding vocabulary on the backside and is able to be used as flashcard.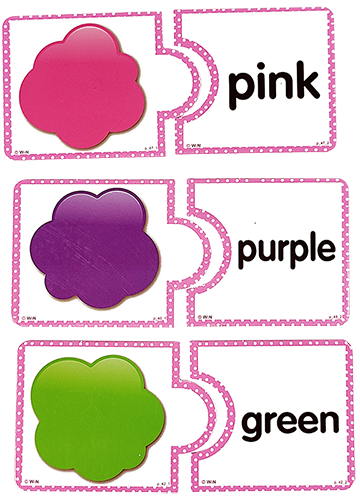 Colors: Colors and corresponding vocabulary on the front.
Picture that has the same color on the backside so that kids can practice.
Wow! The natural pronunciation songs let your child learn English pronunciation naturally.

All pages are served by our Reading Pen, there are sound effect everywhere you touch.

Fundamental version: Standard American accent can be heard when touching alphabets and vocabularies.

Advanced version: natural pronunciation songs, extended vocabularies and extended sentences.
Bilingual Learning in English & Chinese
All pages served by our Reading Pen