Production information
Soft Toy Block 
Six different topics to train the logical observation of children!
★ An excellent product to unify the development of the five senses and stimulate the child's tactile development and attention span. It adopts a gradual approach, from visual training of two-color patterns to stimulation of color patterns.
◆ Offer different visual stimulations from black & white to colored pictures.
◆ The size of 10 cm3 can train the children's ability to grab.
◆ With rattle hidden inside the blocks, they can shake it and listen to the sound it makes to train their aural ability.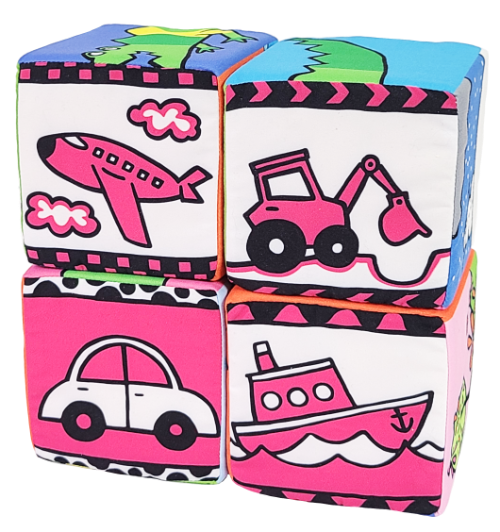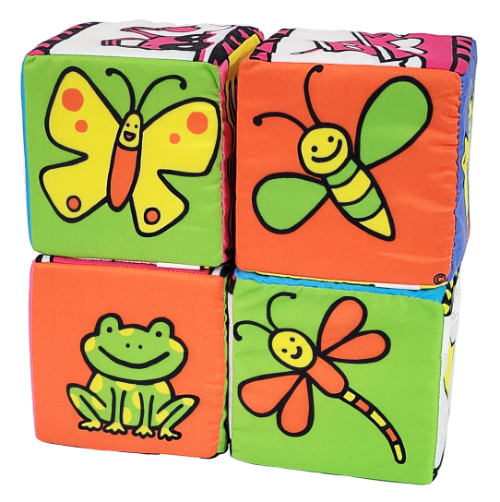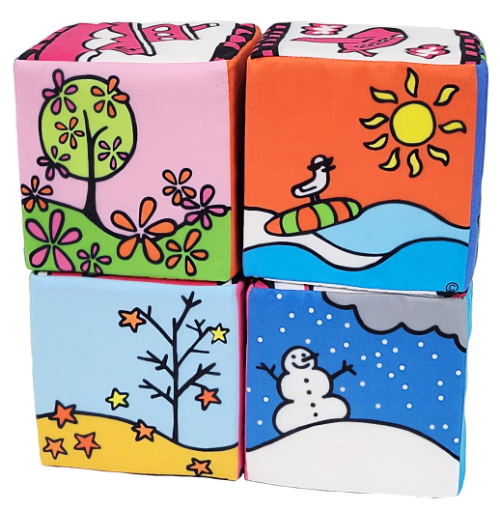 1. Matching game: Ask your child to turn the blocks to the sides that have the same topic.
2. Puzzle game: Ask your child to put the giraffe puzzle and crocodile puzzle together.

Bilingual Learning in English & Chinese
All pages served by our Reading Pen
Soft Toy Blocks
Size: 100*100*100mm
Quantity: A set of 4 cubes
Binding & Layout: Cloth, with bells inside.
Copyright: WiN Publishing Co., Ltd.
Suitable Age: 0-2 years-old
Language: English

Available Edition: Simplified Chinese edition, Traditional Chinese edition
Copyright Status: Open to custom production except for Taiwan.
Custom Production: Order accepted only for 2,000(sets)+.