Production information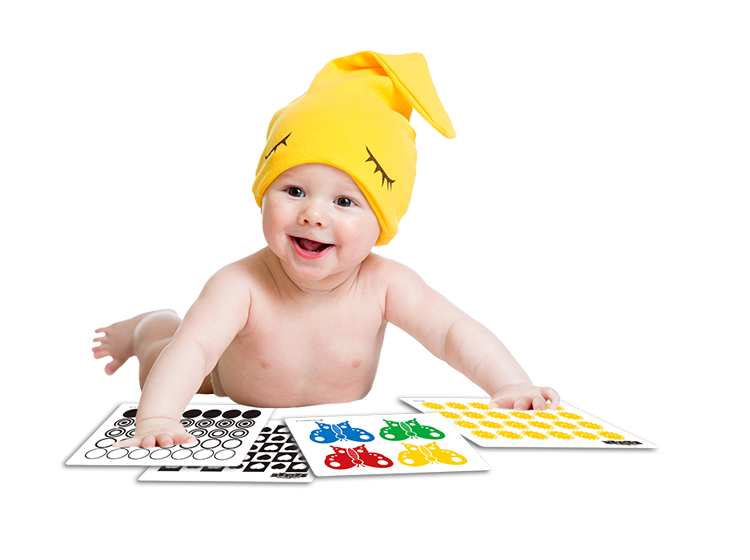 Baby's Visual Card
Activate baby's visual nerves and lay the foundation for fast reading.
★ Stimulate baby's vision with black and white cards for babies to master fast reading in the future.
★ From grids to lines, from triangles to circles; concentric circles allow babies to focus.
★ Gradually introduce basic colors & simple patterns to develop baby's visual acuity and perceptual skills.
◆ With the large size of 19*26cm, it is convenient to carry and easy to hold.
◆ Blunt corner is designed to protect baby's hands from being scratched.
◆ Environmentally friendly non-toxic ink was used so that the product can be used without worries.
◆ Buckle ring design which is convenient for storage.
Thoughtful design: All pages served by our Reading Pen, you can hear music no matter where you touch!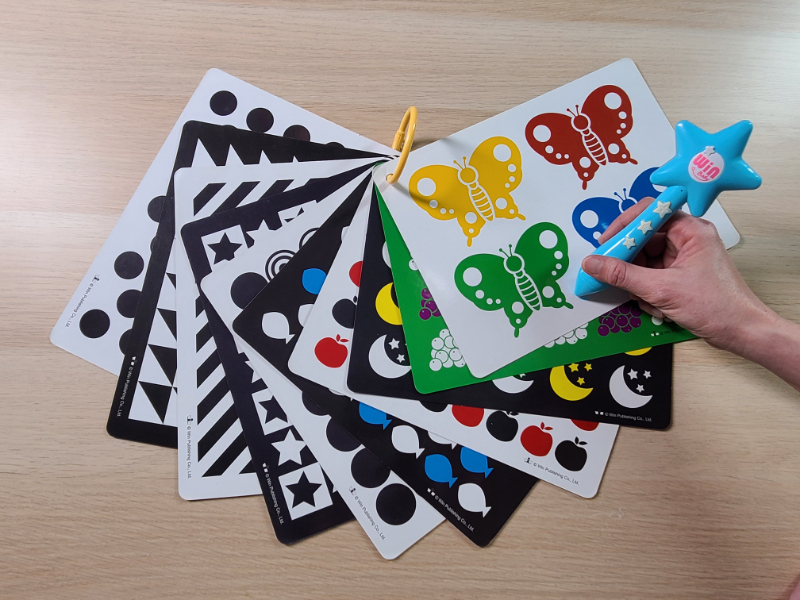 Build-in 20 songs for babies; let them wake up in the morning with full of energy, play games with lots of fun!

20 songs for babies produced by professional music composer Guo Rong Lin, accompany the babies' happy days.
Tracks:
1. Sun is going up!
2. Wait in line to trim the wool!
3. Cattle Drive.
4. Elephant is moving.
5. The Lion King
6. Jungle Adventure
7. African Savanna
8. Tropical Island
9. Campfire Party
10. The whale loves the sea

11. Mother dolphin & baby dolphin
12. Naughty Clownfish
13. Butterfly Flyaway
14. Frog Chorus
15. The stream beside the farm
16. Raining!
17. Happy Moonlight Party
18. Pond side at dusk
19. The Calm Ocean
20. Goodnight
Bilingual Learning in English & Chinese
All pages served by our Reading Pen
Baby's Visual Card
Size: 190*260mm
Quantity: A set of 10 cards
Binding & Layout: Cards
Copyright: WiN Publishing Co., Ltd.
Suitable Age: 0-2 years-old
Language: English Available

Edition: Simplified Chinese edition, Traditional Chinese edition
Copyright Status: Open to custom production except for Taiwan.
Custom Production: Order accepted only for 2,000(sets)+.