Production information
Bath Book
Let the cute animal friends accompany children to take the first step of reading picture book.
★ The first bilingual bath book for babies. Learn Chinese and English simultaneously!
★ Cultivate baby's cognition, emotion and eye-hand coordination.
The Bath Books including two series:
◆ Animals Peek-a-boo series: Little Green Crab, Black and White Penguin, Little Blue Whale, Little Red Fish
◆ Transportation series: Train, Boat, Tractor, Car
The soft material makes it easy to read, and trains hand muscles at the same time.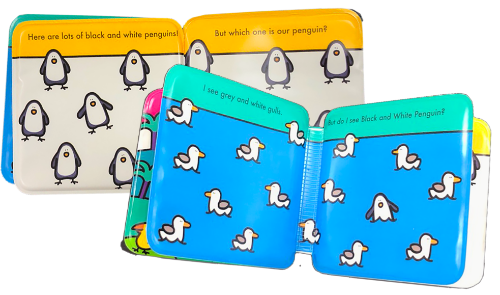 PVC material, multiple rattles and accessories design. Accompany the baby to have a happy bath time.
◆ Bilingual point-reading, introduces basic Chinese and English conversation.
◆ Fun sound effects and cute character voices create an interesting learning experience.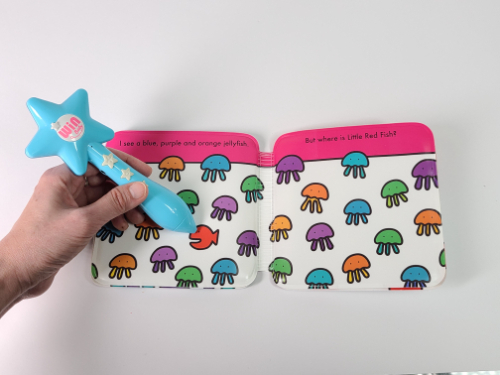 English conversation with the first touch and Chinese in the second.
Bilingual Learning in English & Chinese
All pages served by our Reading Pen
Bath Book
Size:
Animals Peek-a-boo series: 140*140mm;
Transportation series: 80*80mm
Quantity:
Animals Peek-a-boo series: 4 volumes per set, 6 pages per volume
Transportation Series: 4 volumes per set, 6 pages per volume, with rattle
Binding & Layout: PVC
Copyright: WiN Publishing Co., Ltd.

Suitable Age: 0-2 years-old
Language: English Available
Edition: Simplified Chinese edition, Traditional Chinese edition
Copyright Status: Open to custom production except for Taiwan.
Custom Production: Order accepted only for 2,000(sets)+.